Blog
Milestone Unlocked: 2000 Downloads!
By Tammy Kong on 20/12/2021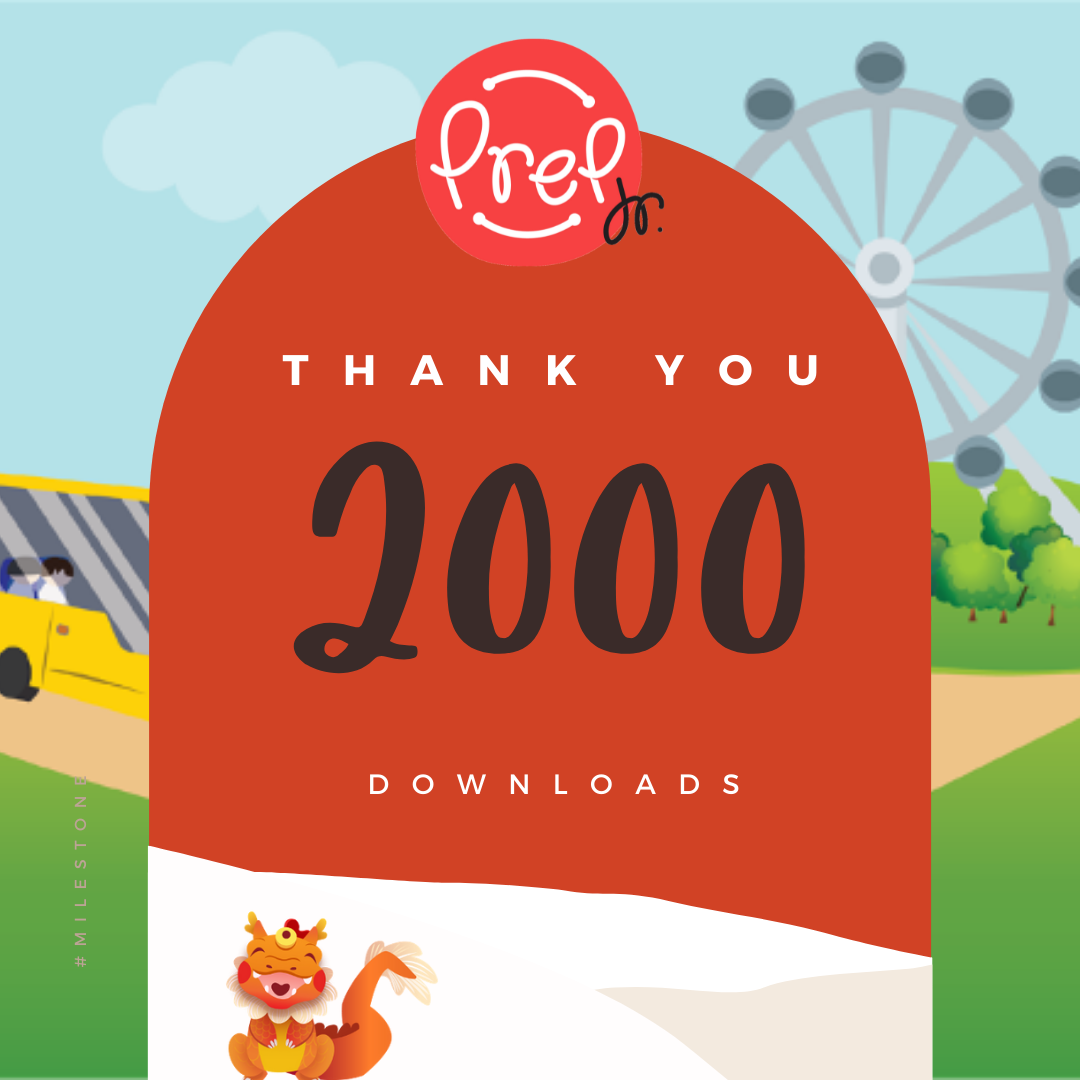 The Prep Junior team would like to extend our heartfelt gratitude to everyone who has downloaded our app, spread the word to their family and friends, or supported us in one way or another. We are immensely thankful for the media coverage by Zaobao as well. We hope that we were able to make a difference in your bilingual journey and that it has been an enriching and meaningful journey thus far.
Do continue to watch this space and follow our social media for weekly posts and exciting updates!
Prep Junior was launched in Jan 2021, and is available free-to-download now on Apple App Store and Google Play at this link https://bit.ly/36uXbQo .
Instagram: https://www.instagram.com/prepjunior/
Facebook: https://www.facebook.com/junior.prep.50