Blog
Chinese Zodiac (十二生肖)
By Tammy Kong on 25/01/2022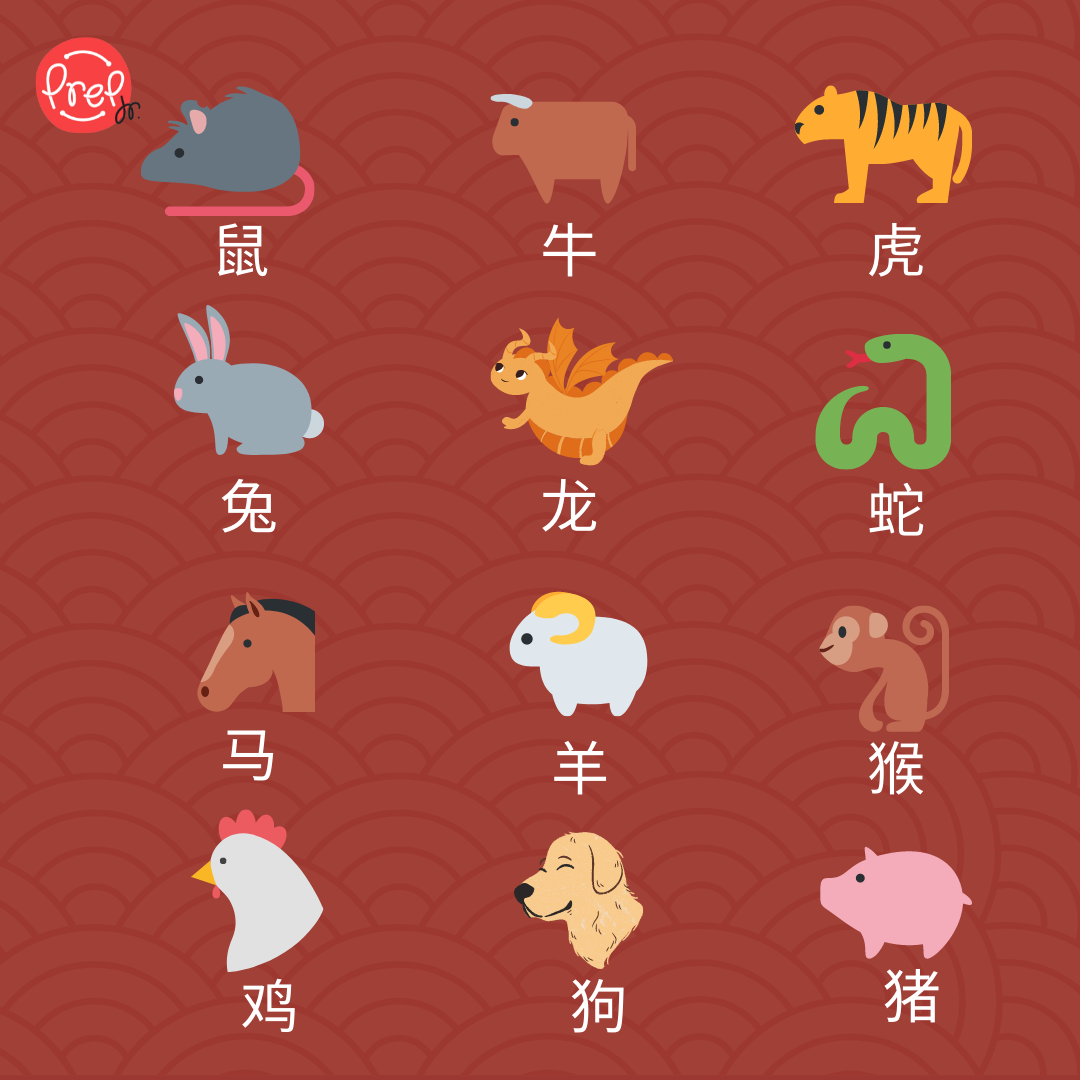 Chinese zodiac animals have astrological and cultural meanings. Chinese people associate each animal sign with certain characteristics. It's believed that people born in a given year have the personality of that year's animal.
Rat: quick-witted, resourceful, versatile, kind.
Ox: diligent, dependable, strong, determined.
Tiger: quick-witted, resourceful, versatile, kind.
Rabbit: quiet, elegant, kind, responsible.
Dragon: confident, intelligent, enthusiastic.
Snake: enigmatic, intelligent, wise.
Horse: animated, active, energetic.
Goat: calm, gentle, sympathetic.
Monkey: sharp, smart, curious.
Rooster: observant, hardworking, courageous.
Dog: lovely, honest, prudent.
Pig: compassionate, generous, diligent.
The Tiger is the Chinese zodiac animal for 2022. Tiger year 2022 starts from February 1st, 2022, and ends on January 21st, 2023.
Known as the king of all beasts in China, the Tiger is a symbol of strength, exorcising evils, and braveness. A year of the Tiger is considered a good year.
The zodiac signs most compatible with the Tiger (the Pig, the Horse, and the Dog) usually enjoy good luck in 2022. However, Tigers, Monkeys, and Snakes might encounter some financial problems because they are believed to offend Tai Sui, the God of Age, in 2022.
If you are interested, find out more here: https://www.chinahighlights.com/travelguide/chinese-zodiac/