Blog
Education Minister Chan Chun Sing: Bilingualism helps Singapore build bridges in a fragmented world
By Tammy Kong on 26/11/2021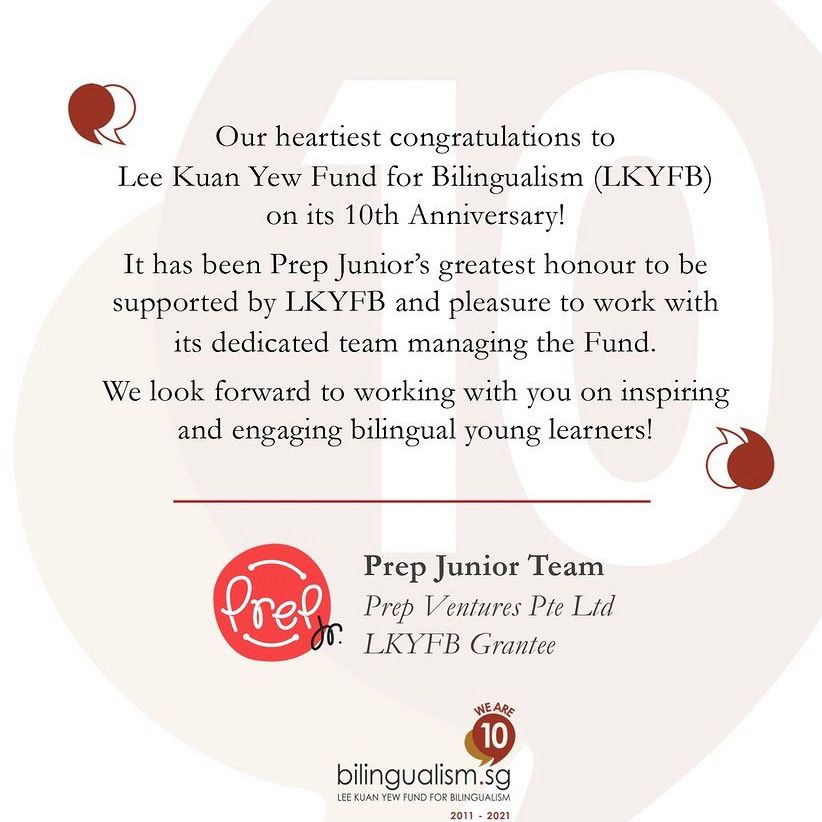 At the Lee Kuan Yew Fund for Bilingualism 10th anniversary commemorative event (Nov 24), Mr Chan spoke about how bilingualism has been a strength for Singapore, allowing citizens to distinguish themselves in a world fragmented by different influences of ideas, cultures and governance system. He noted the importance of anchoring the Republic's national identity on bilingualism in today's world.
Indeed, as per Mr Chan's speech, bilingualism is not the easiest path taken, in comparison to many other societies. However, this trickier path is well worth the effort, for monolingualism would not have taken Singapore this far, and neither would it take the nation as far as it could go in the future.
Similarly, in Minister for Finance, Mr Lawrence Wong's congratulatory message and wishes for the fund, he mentioned that bilingualism is the "cornerstone of Singapore's education system and the roots of our Singaporean identity."
The event then proceeded with a round-table discussion with Ms Rahayu Mahzam, Parliamentary Secretary for Health and Communications and Information and chair of the Bulan Bahasa committee. The other esteemed panellists were Mr Arun Mahizhnan, special research adviser at the Institute of Policy Studies and director of the Centre for Singapore Tamil Culture, and Mr Kuek Yu-Chuang, vice-president of international business at Chinese streaming service iQiyi.
Mr Kuek, who took a keen interest in Mandarin through pop music, touched on the fact that language opens up a new world view. He also shared that mandarin lyrics are sometimes able to express a meaning that was difficult to express in English. Mr Kuek continued to emphasise on making language come alive through films and entertainment and making full use of this bilingualism opportunity that has been carefully curated for Singaporeans.
After all, bilingualism adds a certain richness, complexity and depth to the formation of our identity and as a society on the whole. However, this does not come easy and requires a lot of work and persistence to master the skill of another language.
Ms Rahayu spoke about the love for one's language and culture and the intrinsic connection to the Malay community. She suggested having a tiered and targeted approach in the community to create and ignite the love for one's language.
Mr Arun spoke with pride on how there is not much economic value to learning Tamil but the commitment and support for the language is what makes Singapore stand out and set an example for the world.
He shared that "the smaller the community, the more you have to put in" and it is up to each community to take every effort to keep the language alive.
Seeing how bilingualism is so intrinsic in Singapore's identity, we would like to leave a question to our readers: do you think of yourself as bilingual and are you proud to be one?